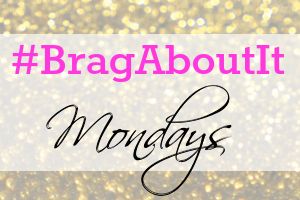 today i'm linking up again for one of my favorites- brag about it mondays
i love this link-up, cause honestly, who doesn't like to brag a little every once in a while!
today i'm bragging about my baby boy. the past three nights in a row he has slept through the night. we're talking 6:30pm-8:30am (14hrs)!!! the first night i woke up scared to death that something was wrong with him, but when i went into his room he was fast asleep. yesterday and today i've just had the luxury of 8
uninterrupted
hours of sleep. let me tell you, waking up when your body is ready feels
so
much better than waking up to a screaming baby at 4am!
so that's it. that's my brag. it might not seem like much, but it's a
huge
deal for me!