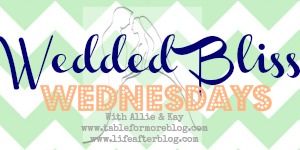 I think it's safe to say I'll be joining in again next week!
What is the best gift to give your husband?
I like to give Beau gifts I know he really want but never thinks he'll get. It's a gift to me to know I found something he will really appreciate.
What is a meaningful gift that you can give that does not cost money?
Cooking him a special meal, baking his favorite treats, giving him a massage, or those cute little personalized coupons.
What is the best gift you have given to him?
I bought him a big fancy grill on the first birthday we spent together. He was so surprised and he still talks about it being the best present he's ever gotten.
What is the best gift he has given to you?
What are you giving this holiday?
Beau reads my blog, so I can't say! It's gonna be good, baby! ;)