hahahahahaha <----- that's me cracking up at this week's topic! you see, Beau, has no "style" ;)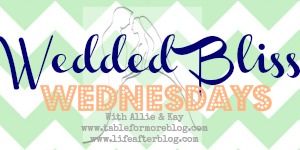 What is your husband's style?
my husband's style is... lack of style. but that's totally fine! it's actually one of the things i love about him that he doesn't care about what's in or out. i had relationships with guys who cared about clothes more than i do, i just don't find it attractive.


What is your LEAST favorite piece(s) of his wardrobe?
definitely his "free t-shirt" collection. he has all kinds of t-shirts he's collected over the years from events he's volunteered at and races he's run, and that's great except they usually come in hideous bright colors.
What would you love for your man to wear?
just a nice sweater, but he wont... he wont wear sweaters or stripes period
now this is not to say that he can't dress well or doesn't look hot all the time (cause he does)! he just doesn't put much thought at all into the clothes he wears. he's a jeans and t-shirt kinda guy :)