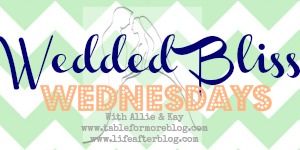 1. When you were a child what did you imagine YOUR Prince Charming to be like?
Just like my daddy. I was blessed to have a wonderful example of what a husband and father should be.
2. Does you husband match your prediction as a child?
Sometimes to the point where it's freaky. HA. They will say almost the exact same thing when I ask them for advice or tell them about something.
But really, on the important stuff, yes. Beau not only matches my expectations, but exceeds them.
3. What about when you were a teenager and knew it all about love, does you relationship match that scenario you had during those rebel years?
I didn't do much rebelling as a teenager. I really always had the same ideas about the man I wanted to someday marry.
4. What love movie would you best match your relationship to? Why?
This is a hard one. I think Cinderella man, because we love each other so much, even in the hard times, and because I support Beau in whatever he does, even when it sometimes scares me.


happy humpday :)