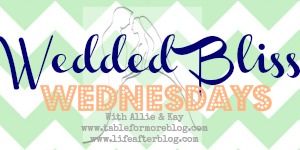 1. what is/will be your husband's best trait as a father?
Beau has so many wonderful traits as a father. i always knew he would be a great father, but i thought he would have a hard time connecting with O as an infant. you see Beau had ZERO experience with infants before Owen was born, but that boy and his daddy have a connection far deeper than i ever imagined they would. Owen loves his daddy so much. when Beau is in the room, he can't take his eyes off him. it is so amazing to see.
2. what is/will be your husband's favorite thing to do with the kids?
right now his favorite thing to do with O is bounce on the trampoline. it is so adorable to watch, Beau will climb on up there and hug Owen tight as he so so gently bounces. O's face just lights up and he starts giggling with joy! (to him i'm sure it feels like he's jumping as high as the sky)
3. how does/will your husband help out with the kids?
he is such an amazing husband. when he is home, he changes all diapers. not because i make him but because he says he "enjoys doing it!" and he's so great on the weekends. he'll take O in the mornings so i can get some extra sleep and they'll hangout while i run errands. and the biggest help of all is when O is overtired and cranky, Beau will walk with him until he falls asleep, sometimes for 30 or 40 min.
4. what do you hope your children learn from their dad?
i hope my children learn so many thing from Beau. how to be hard workers. how a husband should love his wife. how a man should lead his family. how to be selfless and empathetic. how to talk to God, and more importantly, how to listen to God. the list goes on and on. i am so thankful to
have married a man who is such an example to our child and future children.